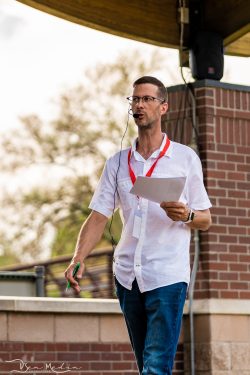 Founder
Tim has extensive theater experience, and spent many years working with Lansing Civic Players, as well as working with High School performances.  Tim has co-directed large musical productions like Give My Regards to Broadway, and has worked  production on multiple large musicals such as Guys and Dolls and Fiddler on the Roof.  While Tim mostly focused on Technical Theater, his experience across all aspects of theater has enabled him to provide the  leadership needed to bring  the Opera Block Performing Arts Center to life. When asked what makes OBPAC different, he replied "Its our staff and our families.  We carefully curate our staff and all of our staff are passionate about what we do. Our families are so dedicated to their children's  growth in the performing arts.  We have an amazing performing arts family here"  When asked what the future holds, Tim replied "We opened prior to Covid and had a rough start with lockdowns shortly thereafter, but when we returned- the support we received was unprecedented.  Each season we grow and grow.  We recently completed an expansion project which doubled our classrooms.  We currently have about 475 registered kids, and we teach between 125-150 kids each week.  The performing arts center will eventually have its own performance venue, The Portland Opera House, which will be undergoing complete historic restoration in the coming years. As the areas largest and most experienced studio, we are poised to continue to expand and grow through the years, to serve the community for decades to come"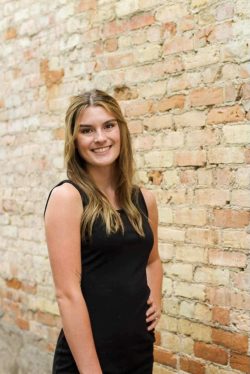 Studio Director & Instructor
I began dancing at the age of three. I danced with Rising Star Studio of Dance Arts for 11 years, 5 of which were competitive. While at Rising Star, I studied Ballet, Jazz, and Hip-Hop. In addition, I spent two years with Premier Dance Company, where I studied Lyrical, Contemporary, Musical Theater, and Acro. I also danced semi-professionally with the Children's Ballet Theater (CBT) for three spring shows, Cinderella, Don- Quixote, and Wizard of Oz.
I am excited to have this fantastic opportunity to help mold the future generation of dancers! I cannot wait to see what this season brings and all the beautiful relationships that will be built.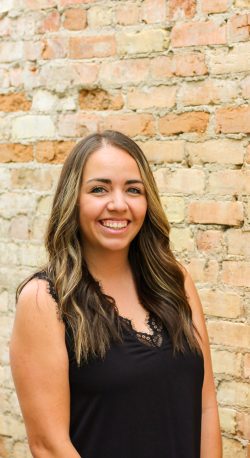 Instructor
I began dancing when I was three years old and continued until I graduated high school. Ten of those years were competitive dance. During my 15 years of dance, jazz and ballet grew to be my favorite styles. I love jazz because it brings so much fun and attitude to the stage. I love ballet because of the technique and beauty.
Growing up, being at the studio was an escape and something I always looked forward to, and I hope this is something I can bring to your children as well! I can't wait to watch them grow, develop their skills, and reach their goals throughout the season!
"To watch us dance is to hear our hearts speak."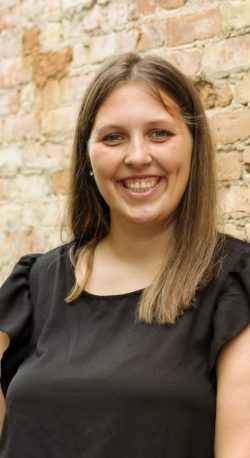 Instructor
I started dancing at 3 years old right here in Portland at Donna Marie's Studio of Dance. I quickly fell in love with tap and stuck with it for 15 years. During my 15 years of dance, I danced in groups, duets, and solos. I love tap because you are able to make music with your own two feet. I am currently attending GVSU for elementary education because of my passion for teaching. I can't wait watch to watch your students grow as dancers and as people.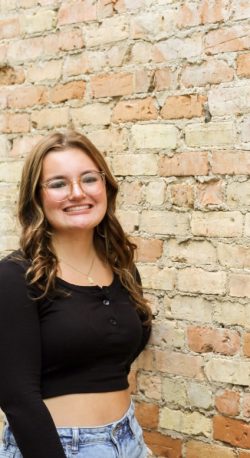 Instructor
Hi! My name is Hannah. I've been dancing since I was 5 years old at Jubal Arts Dance Studio where I trained in ballet for close to 10 years, as well as gaining some experience in Jazz and Lyrical classes. I'm currently a student at Lansing Community College, where I plan to pursue a social work career specifically working with families and children. In the past couple years I have assisted teaching in various classes at Opera Block, and I can't wait to continue to share my love of dance with students. I'm so excited for this coming season and to be able to be a part of such a great group of people!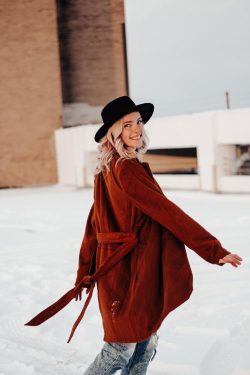 Instructor
I began dancing when I was 3 years old and continued all the way through high school. I studied ballet at Donna Marie's Studio of Dance and at Michigan Ballet Academy. I also studied Irish Step Dancing with the Hubbardston Irish Dance Troupe lead by Emma Jandernoa.
In my down time, you will find me with my two year old son, boyfriend, and my family. I'm a lake girl at heart, so during the warm summer days you'll see me at my family's lake house.
I look forward to seeing what this season brings and to build relationships with you!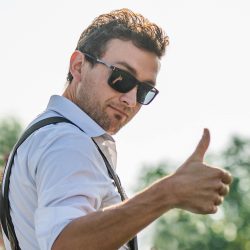 Instructor
Let's give a warm welcome to Dillon. Dillion will be teaching Tik-Tok classes this season.
Hello! I am thankful for this opportunity to be working with children again. I worked with youth as a Youth Care Worker for 7 years. I very much enjoyed teaching and being a positive influence to our younger generation. I since have followed my dreams as a photographer/video creator and am very excited it lead me back to youth once again.
I enjoy creating and expressing art through my camera and lens. Since I was a child I always enjoyed taking photos but never pursued it as a potential career. I started my photography and videography journey as a profession about a year ago. I since have fell in love with capturing moments in time. I have been exploring many types of photography and videography to see where my passion truly lays. I found I really enjoy being a part in capturing couples wedding day. What's not to love about love? Most recently I have been working with local businesses of Portland in creating photo and video content for advertising. I have found much joy in being involved with the community of Portland.
I am excited to be a part of something new while working with youth. TikTok is a great platform filled with endless talent. It's going to be fun seeing the children express their talents in a creative way. My role will be in coaching and helping students design, sing, dance and be creative while capturing their talents through video. I will edit the videos in a creative way to be uploaded to TikTok once a week. I am passionate about teaching and bringing the best out in children but also excited to see what the children bring out in me.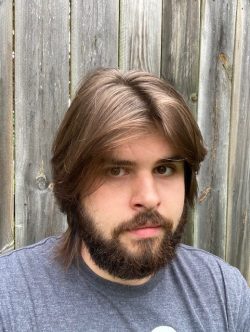 Instructor
Nick Lemmer studied theater at Lansing Community College before working on a wide variety of shows around the Lansing area. He had the great pleasure of working with companies like Ixion, Riverwalk and Peppermint Creek while also training and coaching an improv team that performed all over Lansing as well as yearly at the Renegade Theatre Festival. Having gotten his start at All of Us Express Children's Theatre, Nick is excited to be passing on skills and tools that have helped him even in his non theatre life.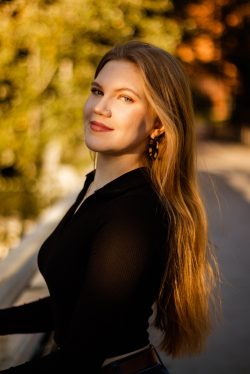 Instructor
Hi! I'm Maggie, and I'm thrilled to be apart of the staff. My dance experience includes four years of recreational dancing and one year of competitive dancing at Caledonia Dance and Music Center followed by six years of competitive dancing at Dorr Dance Academy. I was also on my high school's varsity dance team. Now, I study journalism at Michigan State University with a minor in dance and I am also a member of the Spartan Showstoppers Dance Team. My goal is to bring your dancers an energetic, safe, and passion-driven dance environment. Let's have an amazing season!